The greatest golfing rivalries of all time
Published on 30 May 2019
We take a look at some of the game's greatest rivalries that have spiced up our Sunday afternoons over the decades...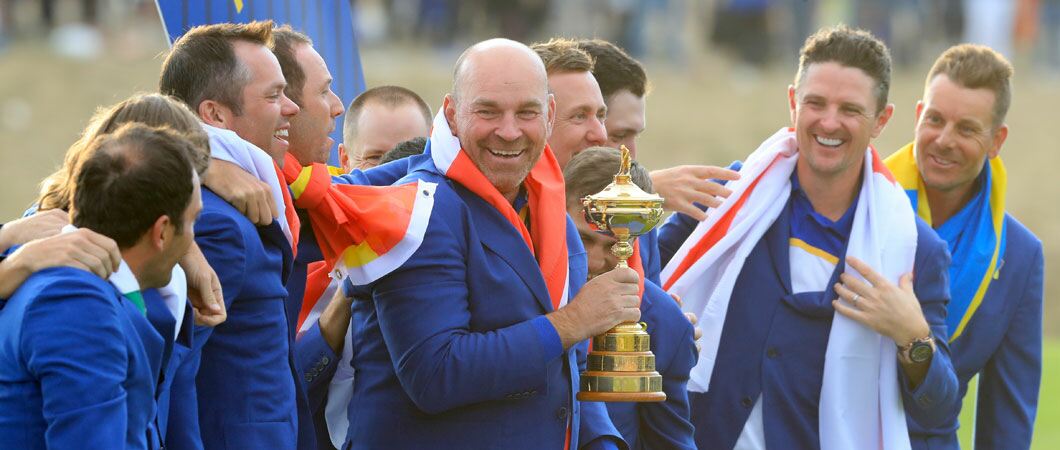 Think you and your mate have golf's greatest rivalry when you hit the tee? Think again…

Arnold Palmer vs Jack Nicklaus
Two of the biggest names ever to grace the golf world were also embroiled in arguably the game's greatest ever rivalry, stretching over 20 years. Nicklaus had the edge over his fellow American, taking home a record 18 majors during his career. Although the ever-confident Palmer didn't do too badly: he won seven majors and, of course, had a drink named after him.

Nick Faldo vs Greg Norman
Between them, Faldo and Norman held the title of world number 1 for eight years in the late 80s and early 90s, as Britain's most successful ever golfer battled it out with his Australian rival for supremacy. The rivalry peaked at the 1996 Masters, when Norman fell apart over the course of Sunday afternoon to allow Faldo to sneak past and snatch his sixth and final major.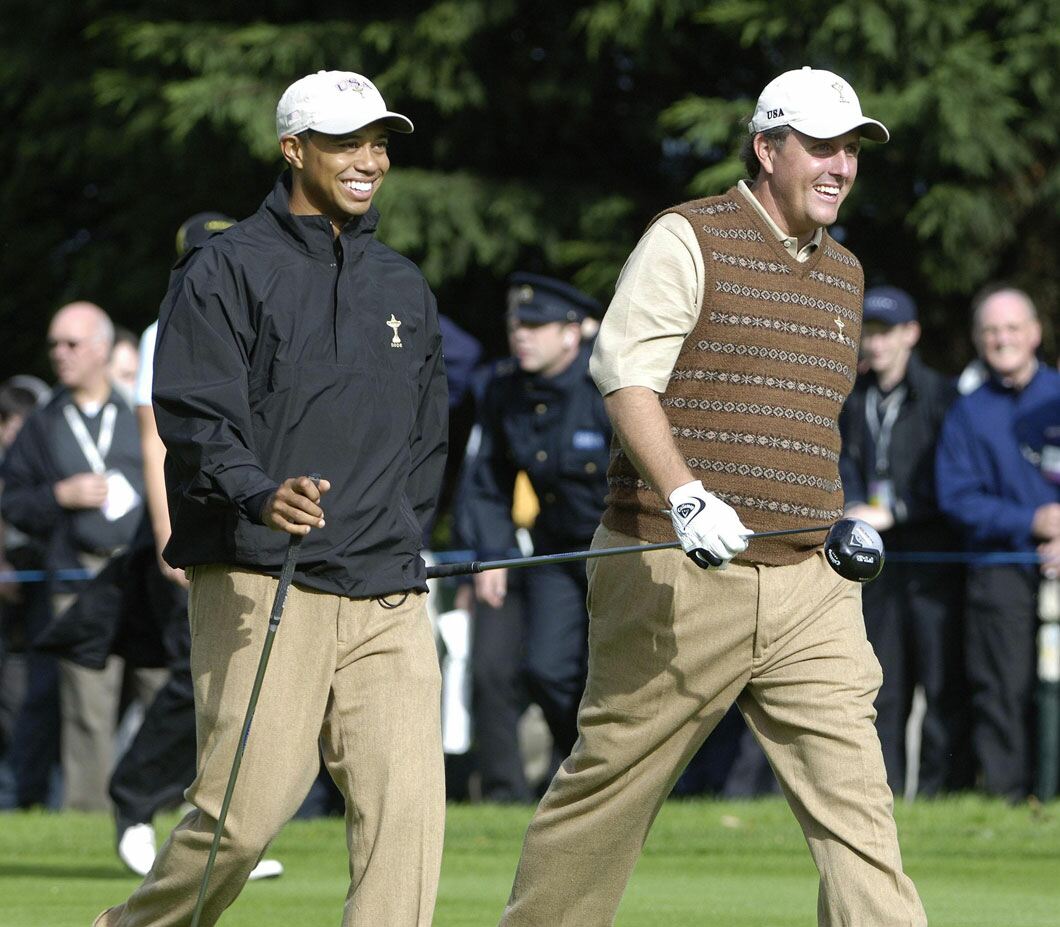 Tiger Woods vs Phil Mickelson
Although he's the only player to rival Jack Nicklaus in terms of major victories, Tiger Woods hasn't had things all his own way. His rivalry with fellow American Phil Mickelson is one of the modern game's best match-ups. Following his recent triumph at the 2019 Masters, Woods is back at the top of his game, but time will tell whether Mickelson reignites the competition...

Annika Sorenstam vs Karrie Webb
At the turn of the century, the woman's game was dominated by two figures: American Karrie Webb and Sweden's Annika Sorenstam. Sorenstam is perhaps the LPGA's greatest ever golfer but Webb gave her a run for her money, taking home two majors in 2000 alone. But the Swede came storming back in 2001, staying near the top of the rankings until she retired in 2008.

Europe vs USA
Perhaps the ultimate golfing rivalry, the USA and Europe have been going head-to-head in the Ryder Cup for decades (although non-British and Irish players weren't allowed to compete until 1977), turning up some of the most dramatic weekends of golfs in the sport's history. The next instalment takes place in 2020, where the drama descends on Whistling Straits, Wisconsin.