Tips for a wet day on the golf course
How to get the most out of a wet-weather game.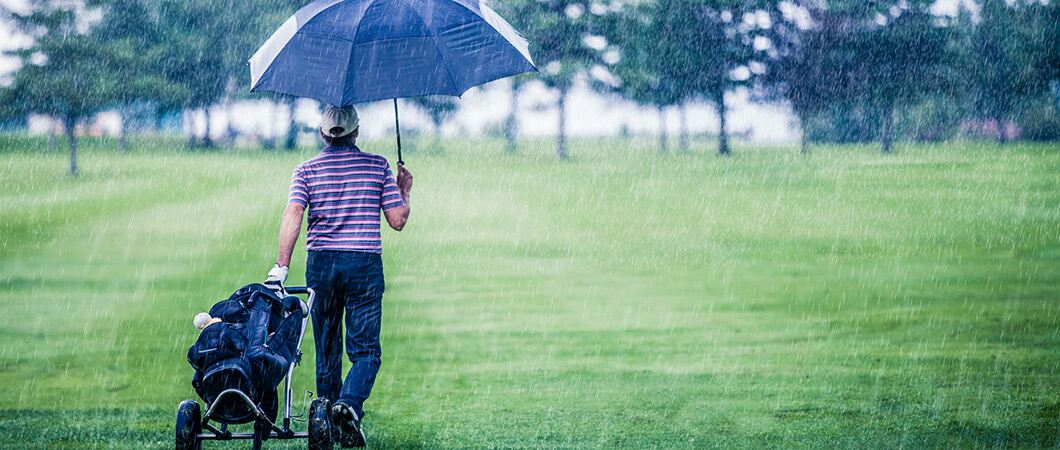 Don't let the rain dampen your spirits. Here are our top tips to survive a showery day out on the course...

Wear waterproof gear
Because who wants to play 18 holes with waterlogged trousers? Kit yourself out with some proper quality rain gear to help you stay warm and dry while you play. Sunderland's range of waterproof jackets and trousers for both men and women are built to perform in even the worst conditions – you can even don a waterproof hat to keep the drizzle out of your eyes.

Spikes and grips
A good pair of golf shoes is always worth the investment, and a separate pair for wet weather can't hurt either. Many courses now require softspikes, however if you can get away with metal spikes these will give you better grip in wet conditions. If you have to go with softspikes, make sure you carry a stiff brush with you to unclog between holes.

Take a towel
It can be hard to get a decent swing if your grips are wet. Keep a couple of small towels stashed away so you can dry down your clubs between holes – that way you'll never let a decent shot slip from your grasp. You could also think about slipping on a pair of synthetic gloves if you're looking for added grip.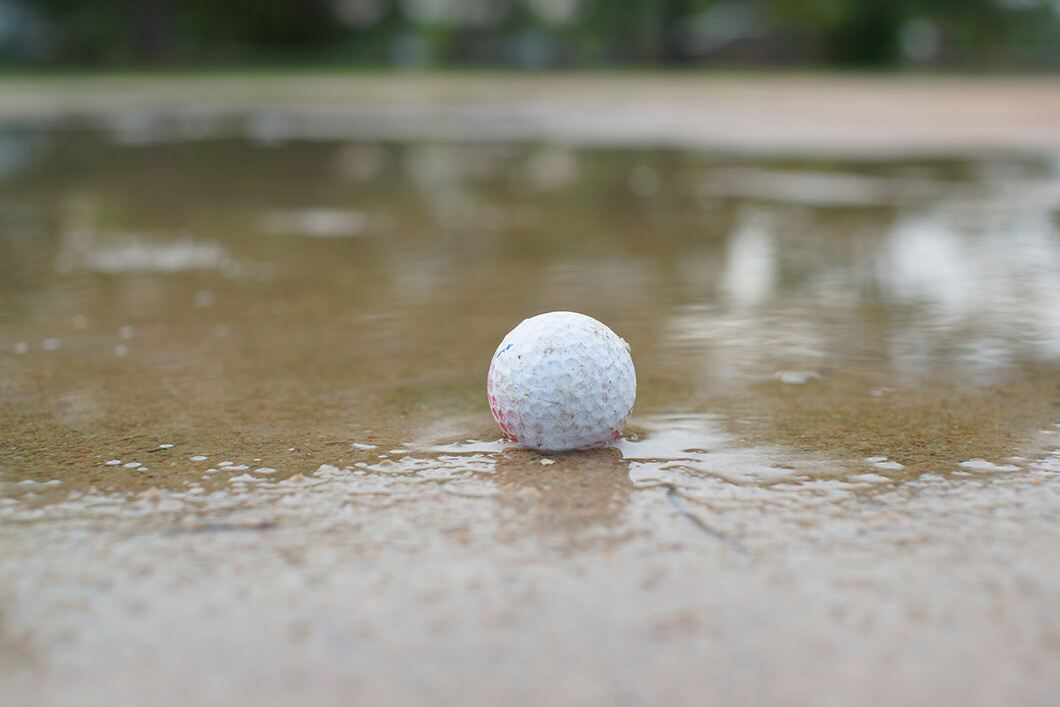 Specialist gloves
If your usual glove doesn't quite cut it on a wet day, try a specialised pair of wet weather golf gloves. MacWet golf rain gloves are made from a unique fabric which is designed to form an even stronger grip when wet. All grip, no slip.

Adjust your play
In wet or wintery conditions you'll need to change the way you play in order to hit the shots you want. Remember, a wet ball carries moisture, so won't travel nearly as far as when you're playing in the dry. Be bold with your chipping and putting – take a firm strike and opt for more fairway woods and hybrids to help keep your wet weather game on-course.

Pack a change of clothes for the 19th
You won't want to be strolling round the clubhouse in soggy clothes, even if they are waterproof. If it's looking like it's going to be a rainy day out on the fairway, be sure to pack a dry set of clothes (especially some dry pants, socks and shoes) so you can enjoy your beverage at the 19th hole – without dripping all over the nice carpets!