YouTube golf influencers you should be following
Have you subscribed to golf's biggest influencers?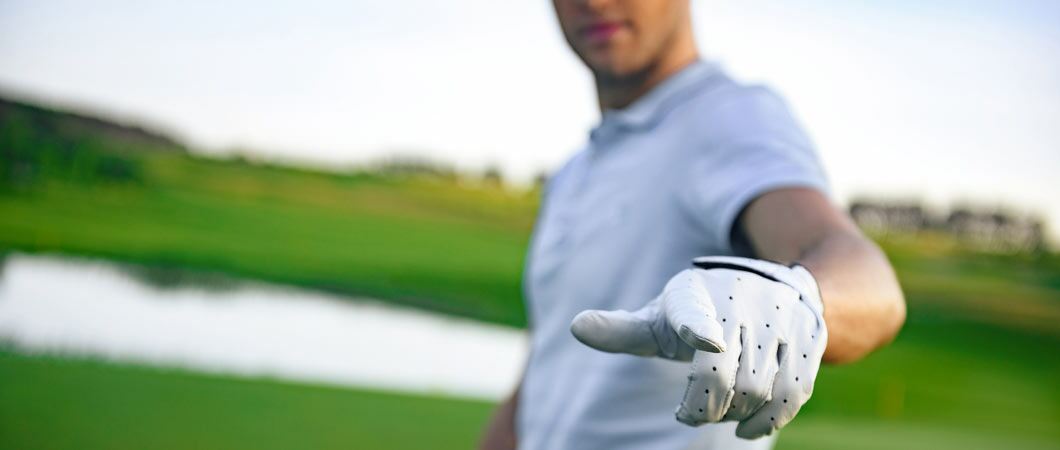 Looking for new ways to improve your game? There's a growing number of YouTubers out there creating informative content, while keeping entertainment levels up to par.

Here are the golf influencers you should be subscribing to…

Rick Shiels
With 666K subscribers, Rick Shiels has earned his reputation as the king of golf entertainment on YouTube. The Burnley-based coach not only offers tips and tutorials, but features challenges with famous faces. Videos that vary from 'Playing golf with HUGE HOLES' to 'I bought an ILLEGAL GOLF CLUB', have led to 194 million views over an eight-year YouTube career. Impressive.

Peter Finch Golf
Alongside the usual putting guides and grip tips, Peter shares reviews of courses across the UK with the golfers that know them best. Uploads vary from trick shots to test driving 100-year-old clubs, and arrive as regularly as twice a week. This list's second Burnley-based golfer has built a loyal following of 224K subscribers and regularly calls on a certain Mr Shiels for additional influencer kudos.

Alex Elliott Golf
Previously a caddy for Simon Dyson and Tom Murray on the European and Challenge Tours, Alex Elliott's passion for the sport has seen him develop strong coaching credentials. Alex's videos focus on improving his 35K followers' game across putting, driving and more. In his new series 'The Practice Diaries' he takes viewers onto the green to highlight his own learning curve. The 'Sunday Night Golf Show' moves away from tips and drills to showcase equipment that you may be lucky enough to win through his giveaways.

Golf with Aimee
Aimee Cho has a great reach across 253K subscribers, as her bilingual channel speaks to both English and Korean audiences. Beyond the usual coaching drills and tips, expect Aimee to cover her trips to golf's biggest tournaments where she meets the sport's big names. Cho's 'Quick 18' quickfire questions, put the pros on the spot and reveal more about their playing preferences.

Seb on Golf
With content covering the world's fastest golf cart and a 'YouTubers Go Golfing' series, London-based Seb Carmichael-Brown takes a light-hearted look at the sport he enjoys so much. Seb's tone offers a retreat from the usual technique-focused channels and works well when taking on challenges with recognisable faces from the world of golf and beyond. Seb's 105Ksubscribers enjoy videos as varied as 'How I made 10 birdies in a row' to '$50 Green Fee vs $500 Green Fee', comparing the higher and lower end of golf course experiences.