5 golf influencers you should follow
Scroll, like and share these golfing social media accounts.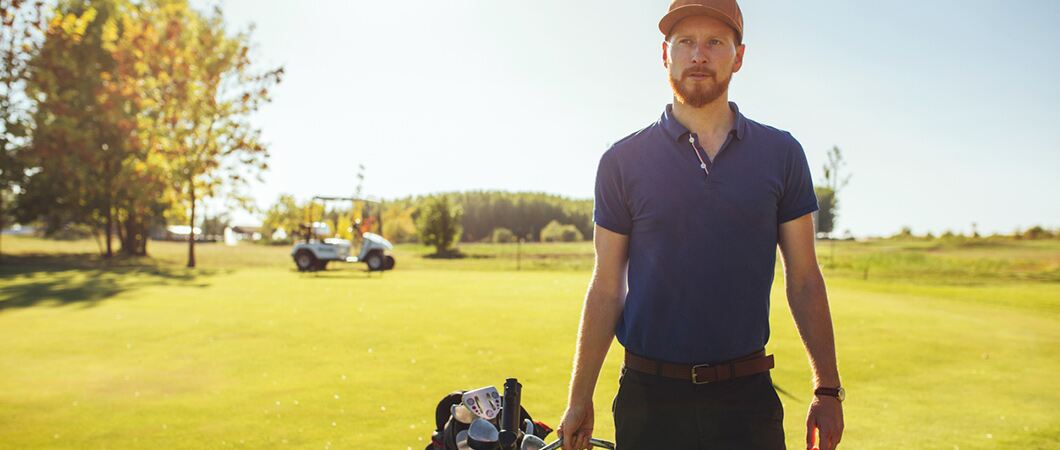 Whether you want to discover some of the most scenic golf courses in the world, or pick up a few extra golfing tips, we've found the best influencers to keep you engaged with their expertise and knowledge of the scene.

1. Secret Tour Pro
Who is the pro golfer behind this Twitter account? This straight talker has managed to keep his identity a secret for six years. He loves using questions and polls to interact with his 60.8k followers, and you'll get an insight into the world of golf and his views on current affairs. The best part is trying to guess who he is. Does the flat cap he's wearing in his profile pic provide any clues?

2. Jacob Sjoman
If you've ever wondered what it would be like to play on the most scenic and stunning golf courses around the world, then look no further than photographer Jacob Sjoman to provide an insight into ones you can add to your bucket list. His Instagram pictures are breathtaking, and you don't need to be a lover of golf to admire his work.

3. Paige Spiranac
This down-to-earth sports media personality has a huge fanbase across all social media channels. On Instagram she has 3m followers and loves posting pictures of herself playing golf in what she calls her "fun outfits." On her YouTube channel, you'll find content on golf, fitness and lifestyle and she even provides advice on breaking into the world of influencing. Last year, she launched her podcast - Playing A Round With Paige Renee.

4. Bryan Bros Golf
Catch up with golfing pro brothers George and Wesley Bryan on their YouTube channel. You'll love their breaking 60 videos which will inspire you to play your best shots. Watch live family golfing battles with their sister and look out for trick shots in earlier posts. If you can't get enough of them, follow their Instagram accounts.

5. Tisha Alyn
With her vibrant personality and love of golf, Tisha has amassed over 6m followers on TikTok. She turned pro in 2015 but discovered that educating people about golf and creating engaging content was more enjoyable. Look out for her dancing moves on the course. She's also the brand ambassador for Puma Golf and has worked with BMW and Mastercard.