Everything you need to know about screen golf
Published on 24 January 2019
Get up to speed with the golf craze sweeping the Far East with our ultimate guide to screen golf.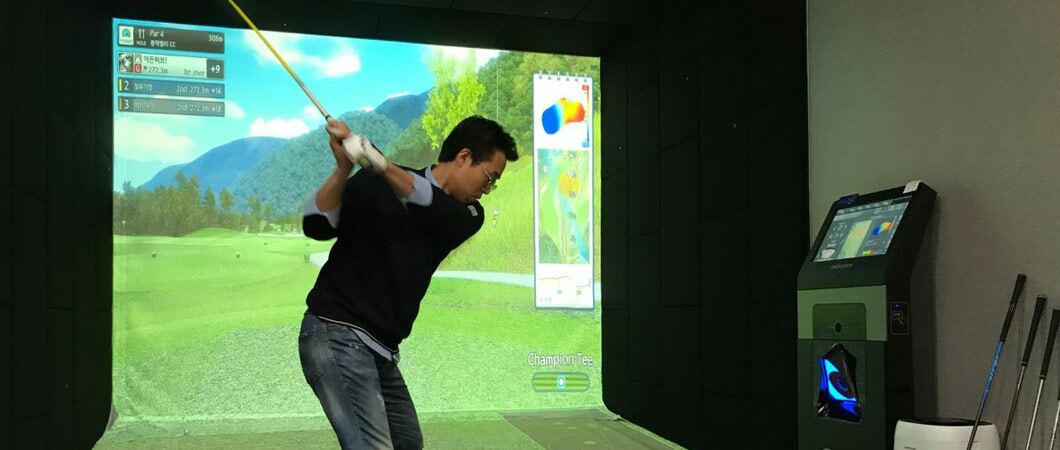 Could screen golf be the next big thing to hit the UK golf scene? We take a look at the all-weather golf craze that's driven the game's popularity in the Far East onto a whole new fairway.

What is screen golf?

Screen golf, also called indoor golf and simulator golf, is an indoor golf simulator that uses real balls and clubs to replicate a complete round on your course of choice. At dedicated screen golf centres, you can choose to play in foursomes, twosomes, or even by yourself if you fancy some peace and quiet.
How does it work?

Screen golf uses a simulator to project a golf course onto a large screen in front of a designated AstroTurf 'swing area'. From the swing area, you hit your shot like you would normally in front of a first-person view of the course on the screen. Once the ball hits the screen, it continues on-screen in real-time down the fairway.
It works by using sensors in the room and on the swing area which track every single movement of the club and the ball before it whacks against the screen. The program then works out the ball's distance, direction, angle and even backspin speed, playing out its calculations on-screen to give you the sense that you're actually playing the course!
Why should I choose screen golf?

The advantages of screen golf are clear, especially when the weather outside makes it hard to get down to your local course.
But aside from its all-weather nature, screen golf can also be a lot more accessible than real golf in terms of opening hours and costs. And some of the more high-tech screen golf centres even offer in-game advice based on your technique, which could revolutionise your game both on and off the course.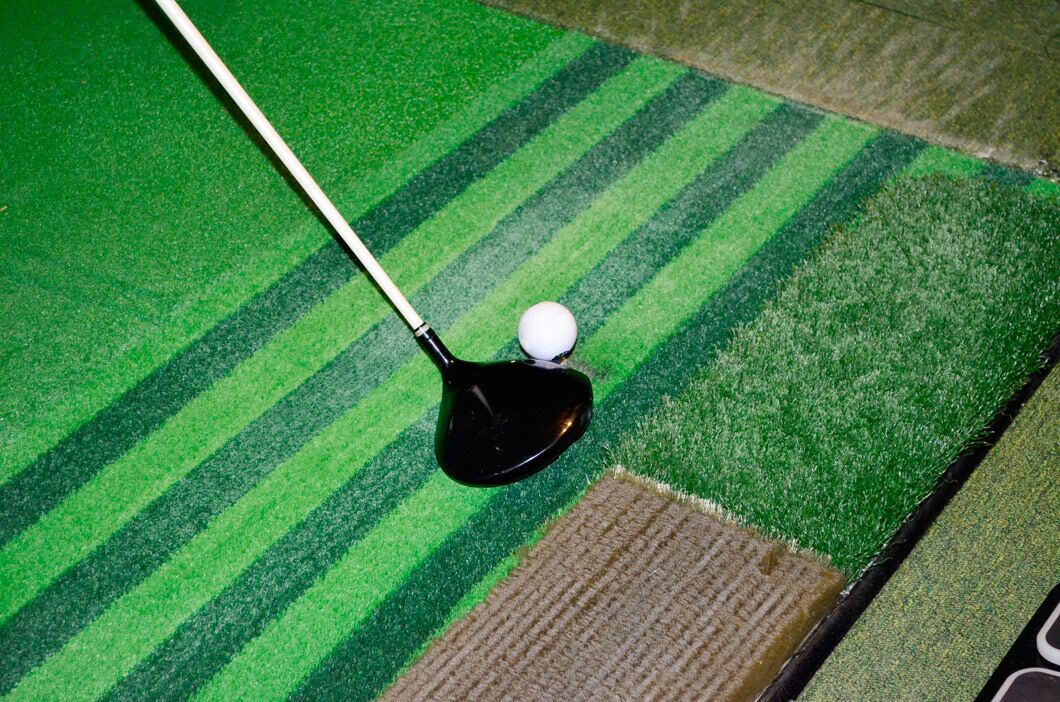 What equipment should I bring?

Most screen golf centres provide everything you need, from balls and clubs to that much-needed pint halfway down the back nine. If you're more serious about the scores you're posting, you might even be able to bring along your own clubs — just make sure you ask with the management before you turn up with your favourite five iron.
How similar is it to the real thing?

While nothing matches actually getting out on the course — even on a crisp and frosty morning — screen golf is probably as close as it gets. The simulator replicates the twists and turns of whichever course you choose, and the fact you actually get to swing your club is a big advantage. And, of course, you can play screen golf whatever the weather, meaning it's the perfect option for a wet and windy weekend.
Where can I play screen golf?

If you want to take on California's famous Pebble Beach course from the comfort of your own hometown, you could well be in luck. There are a number of indoor golf centres across the UK and the number's growing, so why not make your next night out a trip down to your local screen golf centre?