How to get your golf fix from home
Don't let the pandemic keep you away from your putter. Here's how to get your golf fix from home...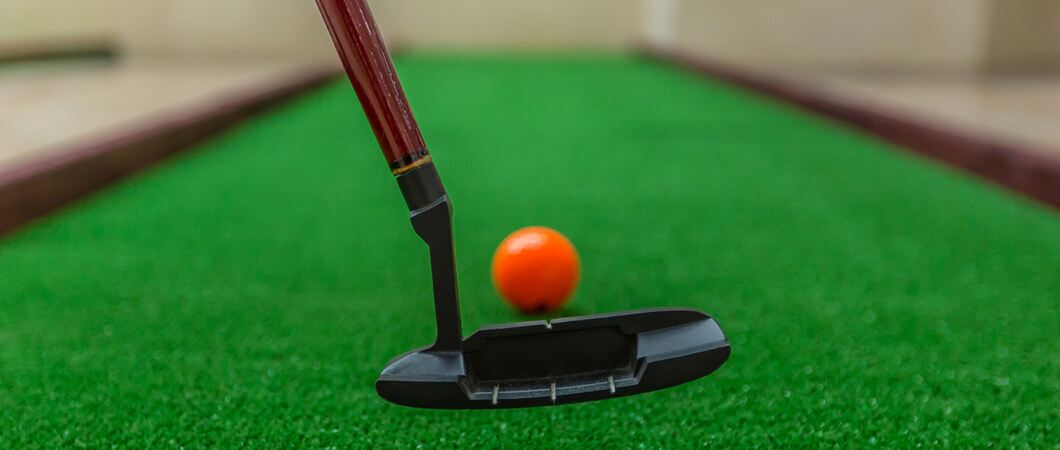 Computer games
Games consoles are one of the best ways to recreate the competition of the course from the comfort of home. Titles cater for novices and more experienced gamers and you can enjoy a socially distanced round by challenging your friends online. You can even download your game through your console to save another delivery at your door. If you want to take things to the next level (pun intended) you might want to invest in a VR headset for a more immersive experience.

Mini games
DIY golf games are cheap and fun. Take bull's eye for example: simply arrange plastic cups at different heights and take aim. The more cups you knock over, the higher your score. If you've ever fancied yourself as a course architect you could raise your game and build your own six-, nine- or 18-hole course. Use mugs and cups for holes and keep players on their toes by playing on different surfaces and adding obstacles along the way.

Apps
App games range from serious simulators to 'pick up and play' arcade adventures. You can swing it out with the best in the world in global tournaments or improve your skills on perfectly simulated real-life courses. If you fancy something a little different, GolfQuizz tests your knowledge of the rules, famous players and all the majors in an easy-to-use app. There's also an option to challenge your friends to find the ultimate golf guru.





Watch on TV
Although courses and clubhouses are off limits in the UK, some of the best venues in the world are still open for business and hosting unmissable action. Say 'Aloha' to live golf in 2021 with the Tournament of Champions on 7 January and the Sony Open on the 14 January both teeing off in Hawaii. You can escape the pandemic on a Pacific island without having to slip on a grass skirt.

Putting green
Putting greens are a firm favourite with golfers hoping to improve their game from home. You can find options with mini-bunkers, water hazards and some mats will return your ball back to its starting position. If you've got a generous budget, you might want to consider a virtual green. The latest technology allows you to change contours on demand to replicate any hole and will display the ideal putt line for a premium putting experience.