Table of Contents
If this is your first time adventuring on a golf trip to Turkey, you might be at a bit of a loss as to what to take with you.
If you're one of those seasoned golfers that enjoy getting away from the mostly gloomy British weather yet always manage to forget some all-important piece of kit, this guide is for you. What's more, given the recent earthquakes in Turkey and Syria, visiting will in a small way help their local economy rebuild itself.
Let's get talking about everything you are going to need to wear for a golf holiday in Turkey.
Turkey is home to many unique, challenging and beautiful golf courses. Our favourites include Carya Golf Club, designed by five-time Open champion Peter Thomson, The Montgomerie Maxx Royal who have hosted multiple Turkish Airlines Opens and the Cornelia Prince Course designed by Nick Faldo.
Be sure to arrive at the golf club at least one hour before your tee time to make use of the outstanding practise range and short game facilities (and a First Tee group photo or 2!).
In order to navigate the golf courses abroad in Turkey, you'll need the correct golfing clothes with you to stay comfortable in what can be scorching temperatures.
Considering how quickly the mercury rises in Turkey, it's worth packing some UV, moisture-wicking golf shirts. It doesn't always hit the high numbers in Turkey, however, and it is known to rain. With that in mind, you will want to think about mid-layers and wear collared shirts, especially for the mornings and evenings when you might want to play golf with your buddies.
The bonus with golf clothes is many items, such as chinos and polo golf shirts, can also be used for sightseeing and casual wear. If you want to smarten up for evening drinks or drinks on the 19th, pack a Merino round neck sweater to add a subtle flair of sophistication.
Ultimately, pack what you feel most comfortable playing golf in. However, it's good to be mindful of the fact that not all golf clubs have embraced the modern take on golfing. While wearing a hoodie at your favourite golf course back home might not raise an eyebrow, ensure you check your intended venue's dress code before embarking on the journey to Turkey.
There's nothing worse than being told what you're wearing isn't suitable for the course. That means having to head straight to the pro shop to spend ridiculous amounts of money on appropriate attire.
Pack lightweight golf shoes alongside a few pairs of trainer liner socks. As the golf game has developed and evolved, so has the technology behind golfing footwear. Many types of golf shoes now look just like regular shoes, meaning you can, if you want, wear them both on and off the course.
Still, you might want to think about bringing a pair of casual shoes with you for this purpose.
If you are considering wearing trainers, double-check the dress code. In the UK, informal footwear is becoming more popular. This isn't always the case with most golf courses and golf hotels abroad, however.
It's not just clothing you should be thinking about packing for a golf holiday. There are also a few golf accessories that you should bring to avoid the high prices of pro shops.
Caps
As just about any golfer will tell you, caps serve up a multitude of benefits when worn on the golf course. In the heat and sun, headwear is especially helpful.
Golf towel
Bringing an extra golf towel can help you keep cool and dry, allowing you to mop up sweat.
Extra golf balls
Ok, so it might seem obvious, but you'd be surprised how many people forget to bring extra balls with them on golf holidays. Most golf courses in Turkey have water as a feature on their courses, to which a golf ball can feel magnetised. Buying golf balls online and ahead of the golf trip is always a cheaper option.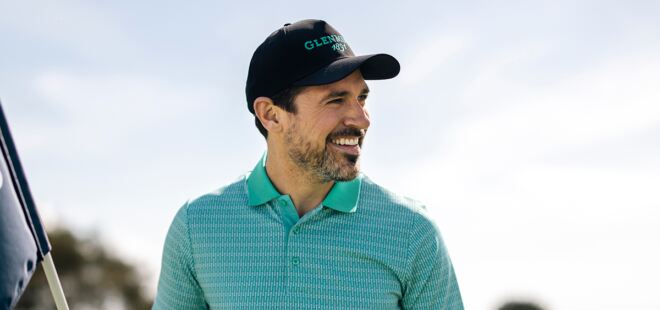 Yes, Turkey is renowned for its blistering heat and clear skies. However, that doesn't mean it doesn't rain. While most of the time, you can get away with not carrying waterproofs with you on a golf holiday to Turkey; we highly recommend you pack a lightweight water repellent golf jacket anyway for your golf holidays.
There are a few other things that you should pack before jetting off into the sun on a golf holiday:
Sunscreen
Sunburn looks good on no one, and depending on the severity, it can also heavily influence your game and the whole of your golf holiday. Ensure you pack enough sunscreen and reapply it regularly throughout the day, whether you are on the course or simply lounging by your hotel's swimming pool.
Insect repellent
Insect repellent is a must when hitting any golf courses abroad on a golf holiday. This is especially important if you are wearing golf shorts or a golf skort, and there might be a requirement to go through the rough.
Bandages/first-aid kit
Ensure that you carry a small first-aid kit so you can patch up any blisters that even the most casual shoes can induce over 18 holes. As well as this, accidents do happen on a golf holiday, so it's always better to be safe than sorry. While most golf courses will be more than prepared for any nasty cuts, having the correct equipment at hand is preferable.
Water bottles
The heat, coupled with the exertion you are putting your body through when on a golf holiday, means that you are going to get hot. Potentially, very hot.
The need for adequate water intake on a golf holiday in Turkey, therefore, is vital. Make sure you have a water bottle with you that will hold enough water to keep you cool and hydrated for the amount of time you are in the sun.
How do I start planning my next golf holiday abroad?
The first thing we recommend is having a look online to see if there are any deals you can snap up on a golf holiday. Many carriers have deals and offers throughout the year. Or, you may want to speak to a travel agent who can arrange the entire trip for you for a fee.
What's the best time of the year for playing golf abroad in Turkey?
The ideal time for a golf holiday in Turkey is from April to October when the weather is warm and the sky is sunny. However, be prepared to potentially pay more than you would during the 'off-season.' If temperatures in the mid-30s don't appeal to you, consider staying away from June to September and instead visiting in April or May.
What is the golf bag allowance when flying to Turkey?
How much golfing equipment you are allowed to take with you to Turkey ultimately depends on which airline you are flying with.
EasyJet, one of the most popular UK carriers, allows sports equipment up to a total weight of 20kg for small equipment (which includes golf clubs) for £37 when purchased online.* You also have the option of adding a case for clothes. Plus, you get free handheld luggage on top of your golf bag allowance. Go for a high quality padded golf bag travel cover which can also hold your golf shoes, golf balls and some clothes but ensure you do not go over the weight allowance. A little tip, unscrew your driver head and put it in its head cover and in your golf bag zip to prevent your sacred driver from being damaged in transit.
Can I hire golf clubs in Turkey?
Yes! If you don't want the hassle of bringing your own clubs, there are plenty of golfing hire shops that can supply you with a decent set of clubs, regardless of your budget. Many golf hotels in Turkey will allow you to hire clubs, too, as well as most golf courses.
*Price correct as of 1st February, 2023
No longer is Turkey a best-kept secret when it comes to incredible courses. This stunning country is now one of the most popular golfing destinations in Europe, encompassing luxury golf resorts and championship courses.
Of course, the climate is one of the biggest draws. However, you also get great value for money here, coupled with excellent standards of service, not to mention those unbeatable international standard golf courses.
It's no wonder so many Brits make a beeline for the country each and every year.
Thanks to
Glenmuir
, you can look your best playing golf abroad in Turkey with our high-quality range of men's and women's golfing attire.
We have everything you could ever need to make your golfing trip abroad cool and comfortable. We want you to look and feel your very best on the golf course.