The 23rd March 2020 was a bleak day for the nation as Boris Johnson told us to stay at home, protect the NHS and effectively pack away our clubs. But it didn't take long for the Government to give golf the green light, as courses and driving ranges were allowed to reopen just a few months later.

Here, we take a look at how golf has evolved since the coronavirus outbreak and how it's impacted the future of the game.

A tale of two booms
After Lockdown 1.0, golf emerged as one of the first 'covid-safe' sports the public could enjoy. Socially distanced golf meant that trips to the 19th hole were off the cards and the 'rule of six' limited player numbers, but ensured that the game thrived while other sports suffered.

By the end of May 2020, courses in England, Scotland and Wales had reopened with the help of the R&A's £7 million Covid-19 Support Fund welcoming people back sporting their golf clothing. With investment in the game and other hospitality and leisure venues remaining closed, golf welcomed a host of new players.

GB&I Golf reported that an extra 2.1 million golfers took to a 9 or 18 hole course in 2020, a total of 5.2 million players made it the highest figure recorded in the 21st century. The boom was visible for all to see as 70% of returning golfers had noticed new faces at their club and almost one in five (17%) had actively taken a new golfer onto the course with them following the easing of restrictions.

Various incarnations of the game reported a popularity surge too. In 2020, driving range use increased from 2.3 million to 4.3 million players, while golfers who only used par three courses more than doubled, and those who only played on pitch and putt courses more than tripled.

Data from 2021 paints a similar picture. According to numbers taken from 1,900 clubs by BRS Golf and GolfNow, there were 1.1 million rounds of golf booked in the first seven months of the year, a 107% increase on the 530,000 rounds booked in 2019. The uptick was most noticeable in April, following a rule change to open clubhouses and serve food and drink in outside social areas.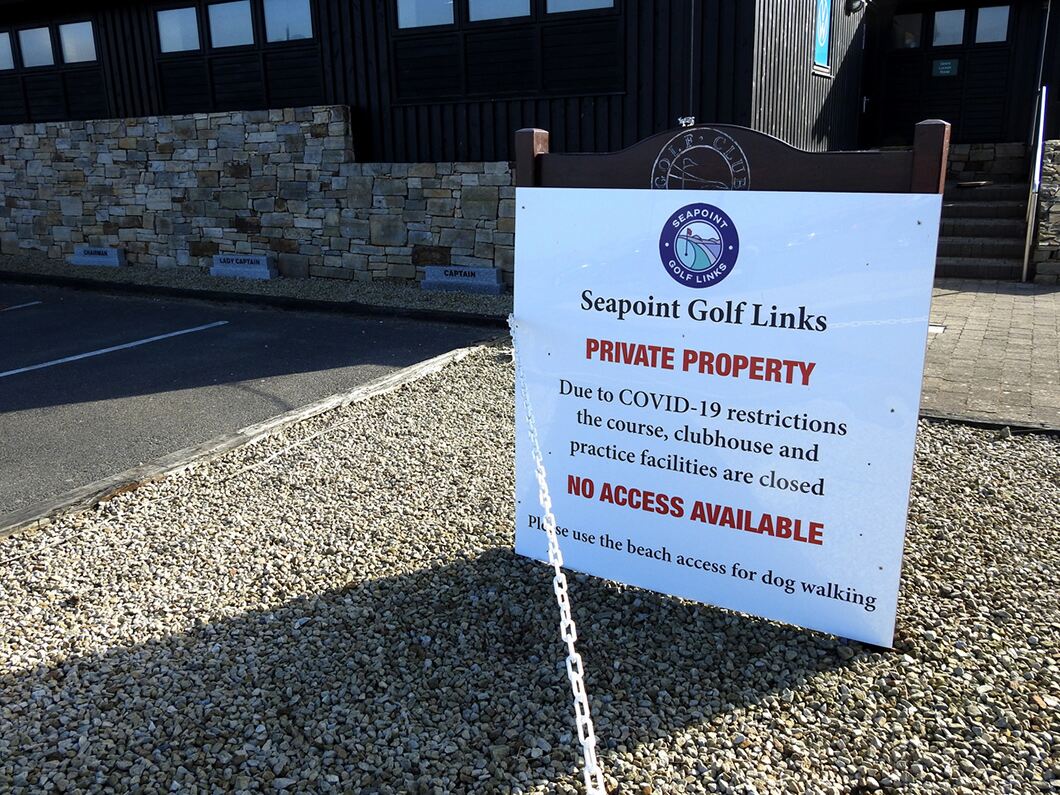 The post-pandemic golfer
Coronavirus not only affected the number of people playing golf but the types of people booking tee times too. According to the GB&I Golf Participation Report, the average age of golfers fell by five years to 41 in 2020. Meanwhile, a quarter of female golfers decided to visit a course for the first time in the wake of the pandemic. Similarly, Golfbusiness.co.uk recorded a 123% rise in the number of women using their platforms between 2020 and 2019.

A comparison between avid golfers (those that played at least once a week pre-pandemic) and new golfers (those that first visited a golf course since March 2020) makes for fascinating reading.

Female golfers make up only 11% of avid players but a surprising 38% of new golfers. Demographics also changed across different age groups, as over-51-year-olds make up 77% of avid players and only 30% of new players.

Golfers new and old have felt the benefit of playing a round in the great outdoors post lockdown. Some 92% of returning players said golf has had a positive impact on their mental health. Of new golfers, 98% identified that they are enjoying playing golf and 95% see themselves playing golf for many years to come.

The challenge ahead
To capitalise on the boom, it's important that golf clubs and associations build a more accessible experience for new and returning golfers.

Research from Sports Marketing Surveys, found that 53% of avid golfers found it difficult to book tee times when restrictions were first eased. The experts also found that new golfers prefer to play in a less pressured environment and to not feel they're holding others up. By communicating 'quieter times', both types of player could be more likely to return.

Simple and efficient booking systems could also encourage participation. Clubs may need to review their booking systems and take steps to better understand demand to maximise course availability. Back in 2019, 18-34 year olds made up 21% of users on GolfNow's online booking service – now their share has risen to 35% of all users. It seems that technology could play a vital role in welcoming new players.

A wider range of membership options could also boost engagement. Membership finance has already proved a hit in France and has seen more than £1.14 million membership loans processed since early 2020. A similar forward-thinking approach might just ensure that we all benefit from golf's global rise.