Golf news: A ten-year-old player has sunk his first ace.
Published: 31 July 2012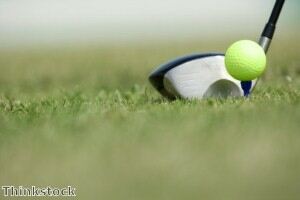 A ten-year old boy in the US has been playing for the cameras in green
junior golf clothing
after sinking a hole-in-one.
Ernesto Perabeles achieved the impressive feat on the eighth hole of the Biltmore Golf Course in Miami, Local10 reports.
The youngster was later followed by the news provider's film crew as it shot him showing off his skills in a bright green
golf shirt
.
Ernesto said he was surprised to see his 115-yard effort nestle in the hole, adding it was the suggestion of his caddy Tanya to use a six iron.
"I tried it out and it came to be a good shot and then it went in the hole," he noted.
Armando Echeverria, a professional at the Biltmore course, said he was watching Ernesto take to the tee at the hole when the youngster hit a "pretty good" shot that seemed to disappear on the green.
Mr Echeverria - who noted the children at the venue put in many hours when working on their game - explained a cheer went up among the gathered crowd when they realised what had happened.
© Copyright
News brought to you by Glenmuir, add a touch of luxury to your game.
See our collection for Golfing Kids.