Golf clothing trends for 2022
From the runway to the fairway, we take a look at the fashions and trends set to dominate the golf course.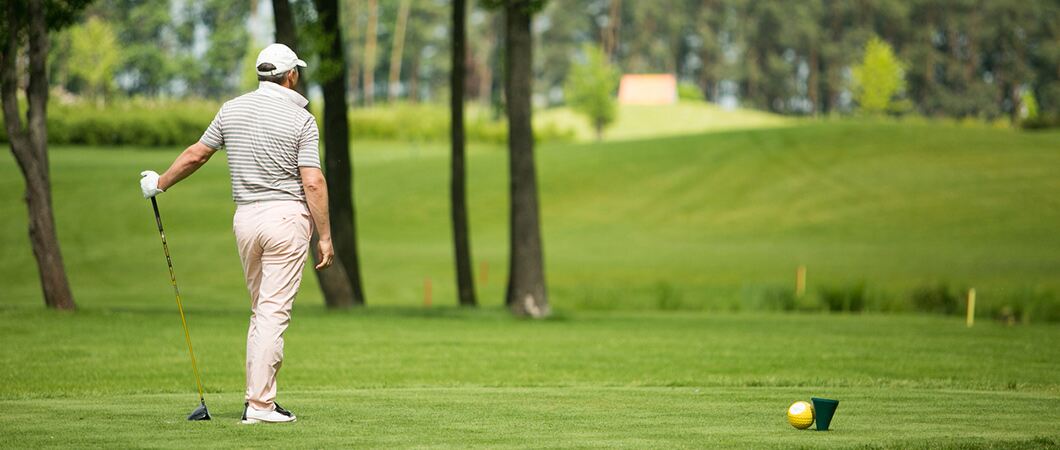 With 2022 just around the corner, we cast our eyes over the trends that will hit the fairways in the near future and beyond.
Free-flowing fabrics

2022 will see clothing manufacturers place a greater emphasis on functionality. More of your favourite items will feature smart fabrics designed to stretch around the contours of the body and stay out of the way of your swing.
Our
Elrick Water Repellent Jacket
for example, uses a four-way stretch material for enhanced fit, drape and freedom of movement. The
Wick Lightweight Midlayer
features the same technology and is available in bold prints that are destined to be popular on the fairways next year. Keep a special eye out for our Glenmuir Tartan option too.
We've seen stretch fabrics become increasingly popular in shorts and trousers also. Our
Morzine Showerproof Trousers
use an advanced 3-layer bonded stretch polyester, designed to keep you dry on less pleasant days on the course.
Block stripes and bold prints

Making a statement on the golf course can be risky. It's an art that the professionals get wrong too. Remember
the good, the bad and the ugly of Ryder Cup clothing
? Rather than donning mud-coloured sweaters and polos filled with picture frames, 2022's best-dressed golfers might be tempted by bold prints.
The
Marcus Polo Shirt
features a swooping swallow motif that'll ensure you see at least one birdie on the course. Alternatively, our
Brody Performance Polo Shirt
pairs a modern army-style pattern with a classic silhouette, for camouflage gear that you'll want to be seen in.
Other striking designs that are set to become more popular are contrast panels and block stripes. The
Jedburgh Cashmere Golf Sweater
features block banding with a contrast stripe for a more traditional flourish. The trend is set to appear on outerwear too. Our
Nevada Showerproof Golf Windshirt
features highlight stripes and Sunderland of Scotland branding for a contemporary yet active look.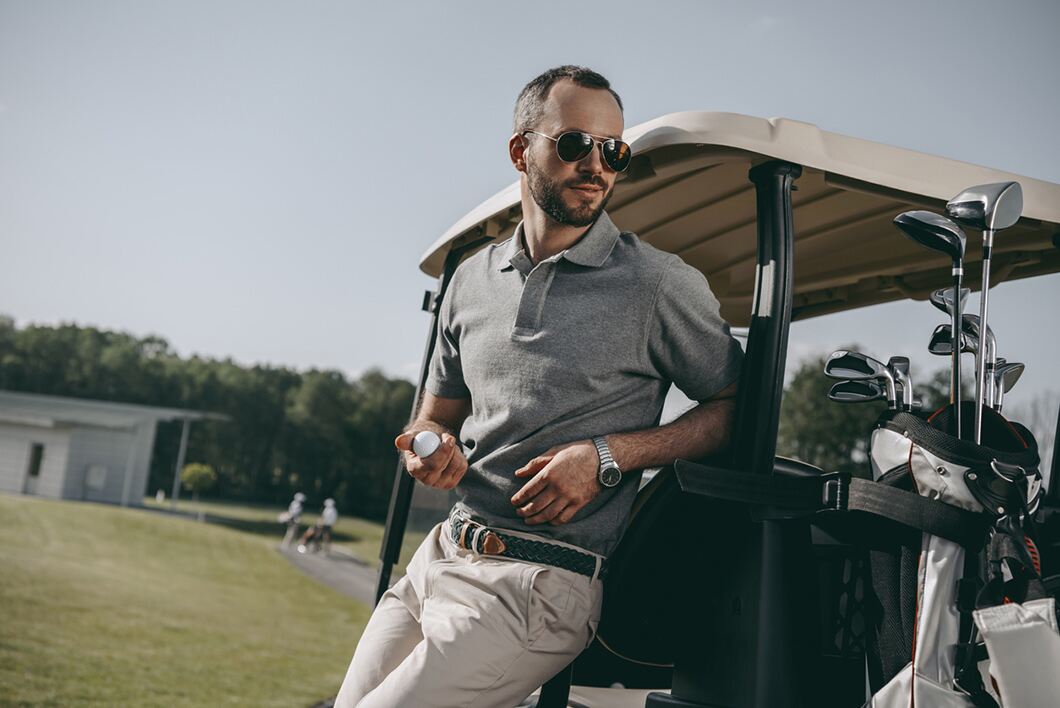 More sustainable options

As
golf courses look to reduce their negative impact on the environment
, so too, will clothing manufacturers. At Glenmuir we're proud to launch our
Spring Summer 2022 Collection
with a strong emphasis on sustainability. Available from February 2022, our upcoming line uses luxurious natural fibres combined with contemporary styling. Best of all, many of the styles use cotton from renewable resources.
Don't be surprised if we see more brands follow suit.

Increased use of high-performance materials

Advances in clothing technology have meant that the average golfer demands much more from their wardrobe than they might have done in the past. A breathable mesh, bonded seams and lockdown zips have helped to make items, like our
Vancouver Golf Jacket
, breathable, windproof and waterproof, and have become increasingly popular in recent years. 2022 will see more items available with these high-performance materials, so you can concentrate on your game without distractions.
Golfers might be surprised to learn about other technical features that are already appearing in everyday clothing. Take our
Max Polo Shirt
– it may look like a traditional, long-sleeved polo but the classic design hides some impressive technology, including an anti-curl collar and +40 UV protection. It even features moisture-wicking fabrics for a cool day on the course. We predict that more conventional-looking items will embrace the latest garment technology.
The rise of 'athleisure'

The post-pandemic golfer looks slightly different to the traditional enthusiast.
The game now welcomes more female and young golfers
and as we return to the fairways, a more relaxed attitude seems to be emerging. 2022 could be the year that athletic leisure or 'athleisure' wear makes its mark on the game.
More jogging bottoms on the course (a-la McIlroy) seem likely and we've already seen trainers repurposed for well-maintained greens. We can't imagine the trend slowing down anytime soon and if you're anything like Rory or Ricky (Fowler) you'll want to complete the look with the perfect pair of
No-Show Golf Socks
.